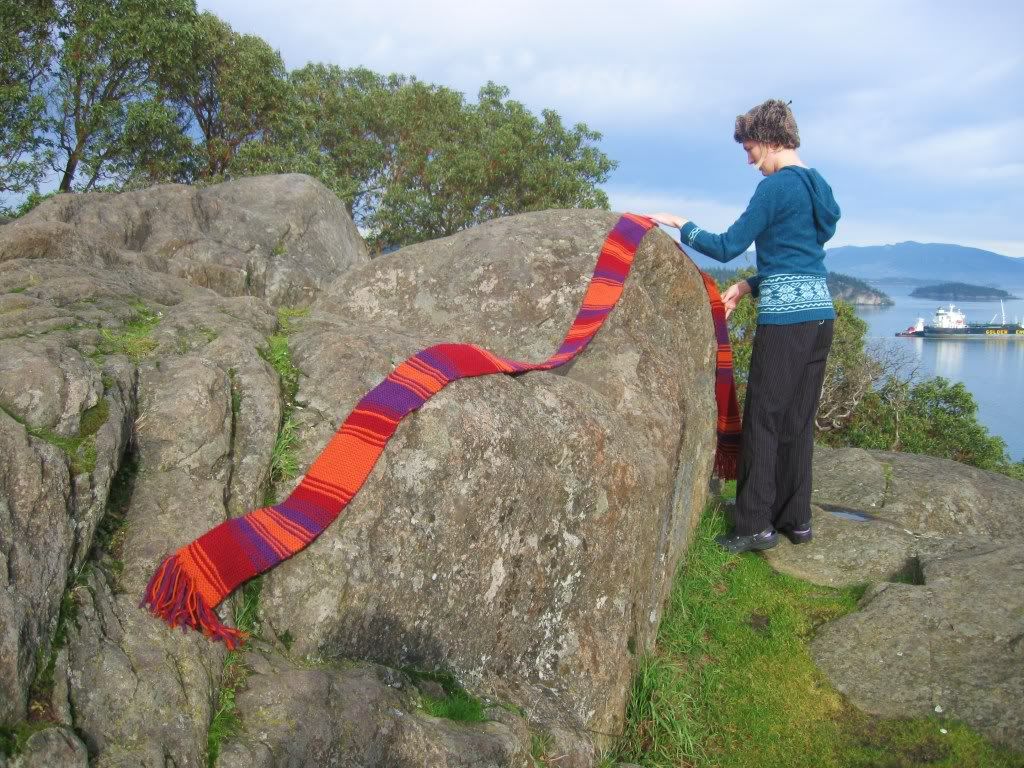 It is lovely, and long, and based on the scarf that Tom Baker wore in season 18 of Doctor Who.
In vivid jewel tones, this scarf makes you feel warmer just by looking at it. Wearing the scarf
on a windy, gray day, you'll bring a smile to anyone's face, particularly your own.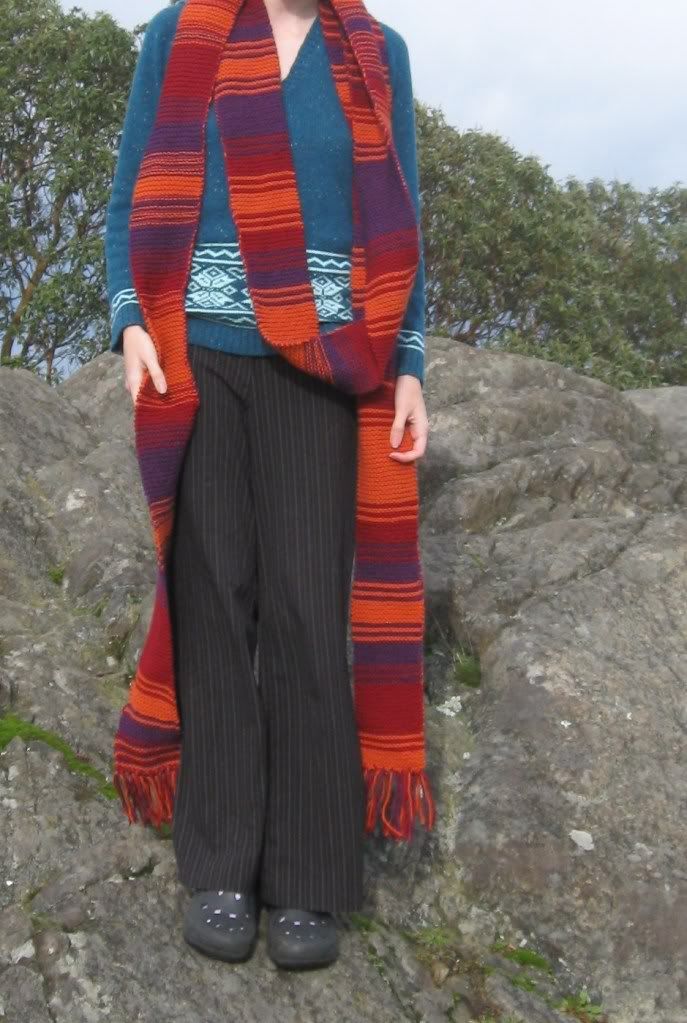 This scarf is 15'6" long, not including the tassels, and took nearly forty hours to knit. Made
entirely of sport-weight yarn, it's easy to care for and dries quickly when wet. It has a thick,
lovely feel to the hand, and is light enough not to strain your neck (a concern, when dealing
with scarves this long).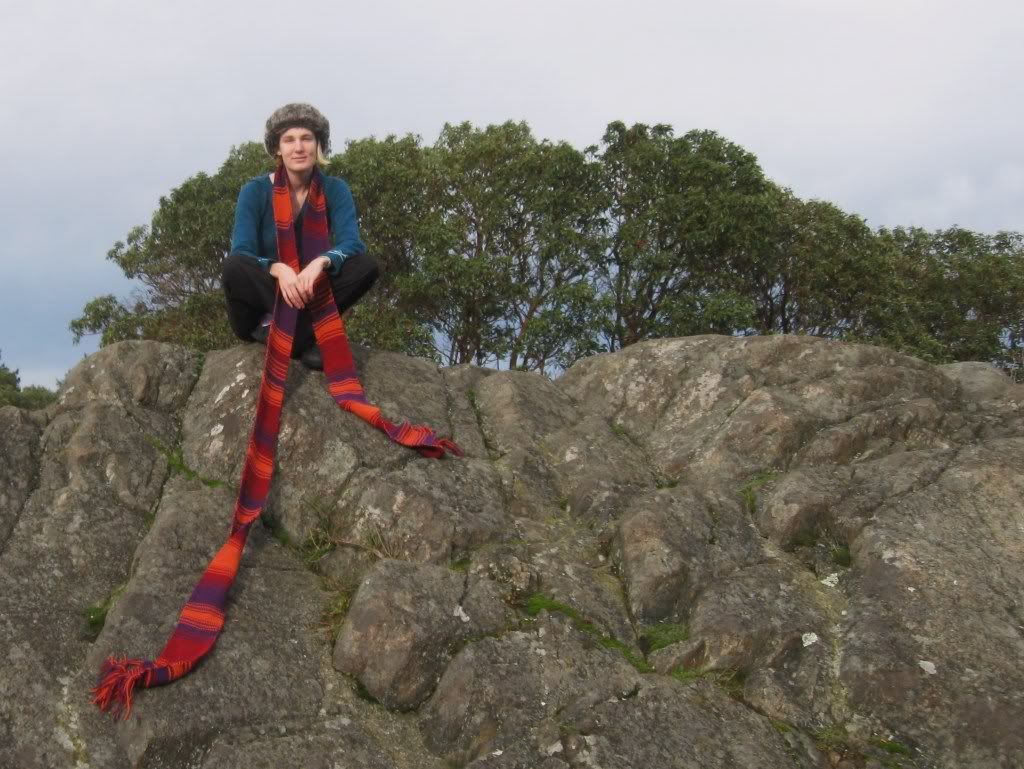 This scarf is not only a fashion accessory! You can use it as a climbing rope or to tie up
nefarious adversaries, to swing across yawning chasms or find your way out of a labyrinth.*
It looks great on me. It would look better on you.
$105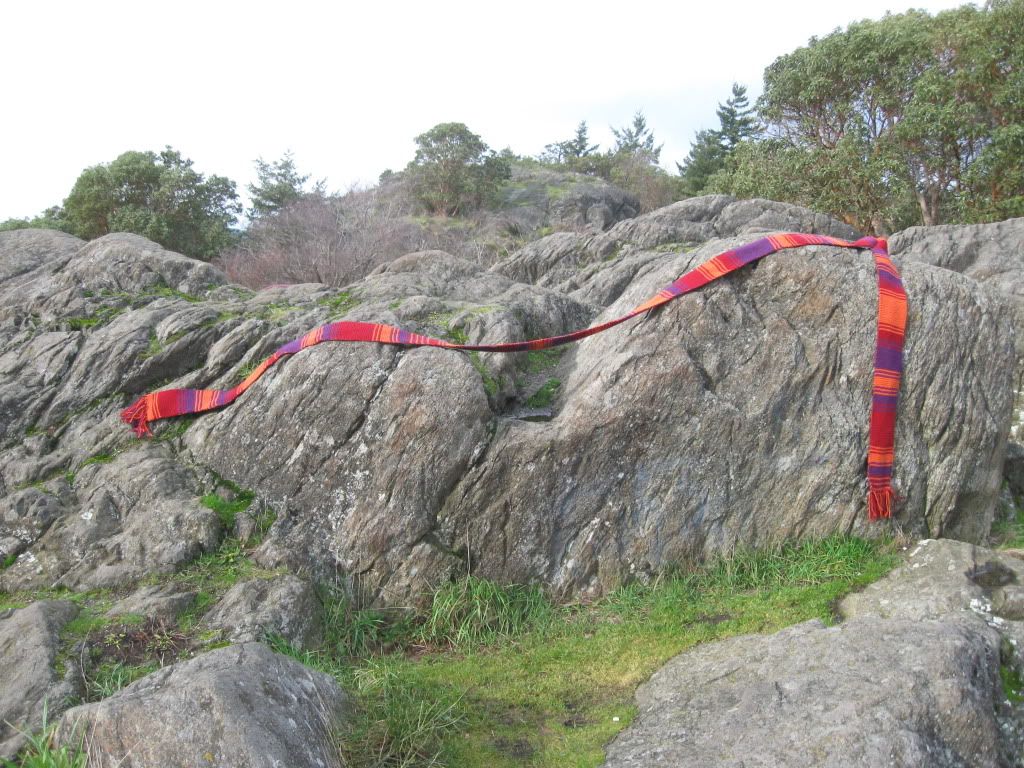 * Scarf not tested for any of these uses. These claims are made in parody.